Good Riddance (Compact Disc)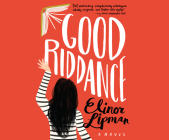 $59.99
This title is currently unavailable to order. Please check back, as stock may become available in the future.
Description
---
Daphne Maritch doesn't quite know what to make of the heavily-annotated high-school yearbook she inherits from her mother. The late June Winter Maritch was the teacher to whom the class of '69 had dedicated its yearbook, and she, in turn, went on to attend every reunion. Each year, she scribbled notes and observations after each one' not always charitably' and noted who overstepped boundaries of many kinds. In a fit of de-cluttering, Daphne throws the yearbook away. But when it's found in the recycling bin by a neighbor/documentary filmmaker, the yearbook's mysteries' not to mention her own family's' take on a whole new urgency, and Daphne finds herself entangled in a series of events both poignant and absurd.